Consumer
The Consumer Protection Department works to protect consumers from financial misconduct through education, policymaking, compliance monitoring, and tracking the resolution of complaints. A Consumer (defined as an individual and/or a sole proprietorship SME) can submit a complaint through the Central Bank of the UAE's complaint management system.
As a financial institution customer, there may be times when you have questions about the company's products and services. Financial institutions are expected to provide clear and understandable information, and to respond to customer inquiries in a timely manner. The institution's website may also provide useful information. 
When a customer has an issue, the first step is for them to try to resolve the matter with the institution's branch staff or contact centre directly. 
If such resolution is not possible, the second step is to file a formal complaint with the bank's complaint unit. It is the bank's responsibility to try to resolve customers' complaints within a reasonable time. 
If the matter remains unresolved, or there is a dispute regarding an obligation under a bank agreement, the customer will need to seek legal advice. The customer may also file the dispute with the courts for resolution. 
A customer may register a complaint with the Consumer Protection Department at the Central Bank of the UAE, when the matter has been dealt with by the bank but remains unresolved. The CBUAE will determine if there has been a breach of the law, and deal with any breach that has been identified. 
Awareness Initiatives
Protecting consumers is a fundamental responsibility of the CBUAE. We achieve this not only by promoting a stable and resilient financial and monetary system, but also through awareness initiatives and related platforms that allow consumers to share concerns and queries.
Education Center
Financial literacy is an important skill for all. In our Education Centre, we provide essential guidance to help you manage your money most effectively.  
Education Center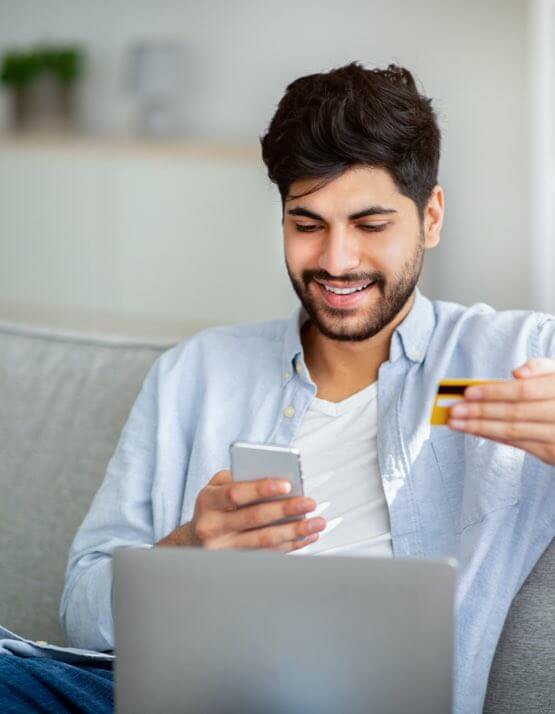 Filing A Banking-Related Complaint
As a customer-focused service provider, we work hard to serve you better.
Filing An Insurance-Related Complaint
This process aims to clarify the steps involved in making complaints and inquiries against insurance companies so any issues can be solved quickly.
FAQs
Current account 
A current account allows you to write cheques for your expenses, and to use a debit card for purchases and ATM transactions.
Savings account 
A savings account may not allow the use of cheques, because it is designed to promote savings by paying an interest rate on your balance. 
Credit card 
Monthly credit card payments will vary, depending on the amount of money you have borrowed. Credit card interest rates are much higher than for other types of loans, as credit cards are not secured against a specific asset, such as a vehicle or property. With these types of loans, you also have a choice to pay the balance owed at any time without a penalty. 
Loan 
The full amount is provided at the time of the purchase. A schedule of payments, or a set amount, is usually due for repayment monthly. The length of time (the term) for the loan will also be agreed, or limited by law. 
Mortgage 
A mortgage is a type of loan most often used to finance the purchase of property, such as a new home or an investment property. When you are considering buying a property and need to obtain a loan to pay for it, you should compare the different interest rates offered. Banks will negotiate according to factors such as the quality of the property, the amount of down-payment, your credit rating and other factors. 
You may put in a formal request in writing. Financial institutions are expected to provide information that is clear and understandable, and to respond to any customer inquiries in a timely manner. 
Step 1: Try to resolve the matter with the institution's branch staff or contact centre. 

Step 2: If no resolution is reached, file a formal complaint with the bank's complaint unit. It is the bank's responsibility to try to resolve their customers' complaints within a reasonable time period. 

Step 3: If the matter is still unresolved, or there is a dispute regarding an obligation under a bank agreement, the customer will need to seek legal advice. Customers can also file a dispute with the courts for resolution. 

Office Hours: Monday to Thursday - 9 AM to 2:30 PM, Friday 9 AM to 11 AM

 

Office Locations: Abu Dhabi

 

Department: Consumer Protection 

 

Phone (Call Centre): 800CBUAE(22823 )

 

Fax: +971 2 557 2111

 

Rate this page

Rated by 11 People

Last updated on: Tuesday 16 August 2022

Total visitors 27015

) )